Dr. Dina Kulik
Mom, Pediatrician,
Emergency Medicine Doctor,
Entrepreneur
Dr. Dina and her team of child health and parenting experts share their knowledge, tips, and tricks.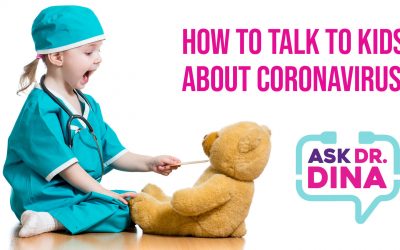 Coronavirus Covid-19 cases are on the rise, and kids are beginning to feel the anxiety, and asking questions. Watch my televised interview on how to speak to kids about the coronavirus. **  In a previous article  ** How is COVID-19 transmitted?...