Healthy Breakfast For Kids – Oatmeal Muffin Cups
Healthy Breakfast For Kids – Oatmeal Muffin Cups
Struggling with what to make for breakfast? After positive feedback on the last post, I am back again with some more breakfast ideas for you to try with your family.   Again, the focus is on preparation and keeping it simple! These provide a quick and healthy breakfast for kids.
Oatmeal Muffin Cups
This one is adapted from sugarfreemom.com. I like that they can either be eaten as grab and go muffins or they can be mixed with a bit of milk and warmed up to become a hearty bowl of oatmeal.   Once made you can throw them in the freezer so you are all set to go!
Healthy Breakfast For Kids – Oatmeal Muffin Cups
Ingredients
(makes 12 )
1 egg
1 teaspoon vanilla extract
1 cup applesauce, unsweetened
1 banana, mashed
1/4 cup honey
2 1/2 cups, Old Fashioned rolled oats
1/8 cup chia seeds
1 tablespoon ground cinnamon
1 1/2 teaspoon baking powder
1/2 teaspoon salt
1 1/4 cups milk
Instructions
Preheat oven to 350 degrees.
Mix eggs, vanilla, applesauce, banana and honey together in a bowl.
Add in oats, chia seeds, cinnamon, baking powder, salt and mix well with wet ingredients.
Finally pour in milk and combine.
Line a 12 cup muffin tin with paper liners.
Divide mixture evenly into muffin tin cups.
Put on the toppings
Bake for 25-30 minutes.
https://drdina.ca/healthy-breakfast-for-kids-oatmeal-muffin-cups/
Copyright: DrDina.ca All rights reserved.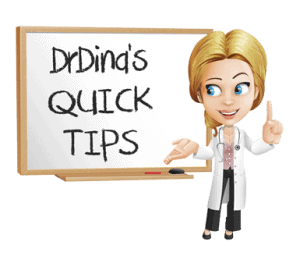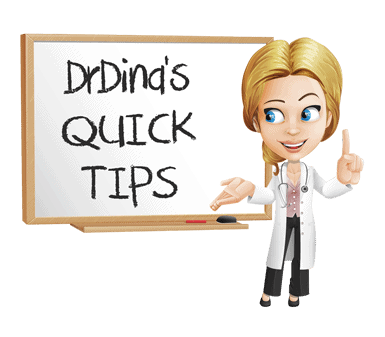 Quick Tips:
Add Toppings!
Fruit like blueberries, strawberries, and mango add fiber
Chocolate chips or coconut flakes add sweetness
Let the kids decide what toppings they want – they'll be more likely to eat it!
Bake and freeze for an easy breakfast on the go
Like them more moist? Add pureed fruit to the mix.
Want some good smoothie recipes? Other ideas for what to make for breakfast?


Do NOT use this Website for medical emergencies.
If you have a medical emergency, call a physician or qualified healthcare provider, or CALL 911 immediately. Under no circumstances should you attempt self-treatment based on anything you have seen or read on this Website. Always seek the advice of your physician or other licensed and qualified health provider in your jurisdiction concerning any questions you may have regarding any information obtained from this Website and any medical condition you believe may be relevant to you or to someone else. Never disregard professional medical advice or delay in seeking it because of something you have read on this Website.