Jump to recipe
Crunchy Strawberry Popsicles
It can be challenging coming up with healthy dessert ideas or healthy snack ideas for your kids. Cheer up your kids with this delicious homemade popsicle recipe!
These refreshingly cold sugar-free popsicles are an alluring 3-layered bite. The creamy strawberry yogurt and banana-flavored popsicle has a fun fruity crunch held in place delectably by the middle layer of white chocolate. The subtle natural sweetness from honey and banana makes them extra yummy!
The yogurt contains probiotics need to maintain gut health and calcium to help your little one build strong bone. Yogurt also contains healthy fats to promote brain growth and child development. The nutritious bananas offer an instant energy boost and potassium to keep them hydrated. The fiber from the strawberries, banana, and cereal will keep your child pooping regularly.
Vitamin A and vitamin C will keep your child feeling their best. They won't even know they are eating such a healthy snack! And you can enjoy this healthy treat along with them, with no guilt and all the joy!
Prep: 15 minutes; Total: 9 hours; Yield: 8-10 popsicles
Crunchy Strawberry Popsicles

Ingredients
• 2 cups strawberry yogurt (with no-added-sugar)
• Six fresh ripe bananas
• 2/3 cup honey
• 1 cup freeze-dried strawberries
• 1 cup freeze-dried bananas
• 1 cup vanilla cereal
• 2 cups white chocolate chips
• 3-4 tbsp coconut oil
Instructions
• Blend the strawberry yogurt, ripe banana, & honey to get a creamy-pureed mix.
• Fill the mix into 8-10 Popsicle molds. Insert the sticks in place and put them in the freezer for 7-8 hrs until solid.
• Now, line 2 small baking trays with parchment paper. Take out the frozen popsicles from the mold and lay 5 Popsicles on each lined baking tray in a single layer, keeping some gap between each popsicle. (Dividing them into two trays helps during the quick coating step.)
• Next, chuck the freeze-dried strawberries, bananas, & vanilla cereal into a zip lock bag. Seal securely and crush them (using a rolling pin) into tiny-bits for the crunchy coating. Let your kids do the crushing part. Take out the crumbs in a bowl.
• Melt the white chocolate chips & coconut oil in the microwave for 20-30 seconds. (Ensure to use a microwave-proof bowl that is large enough to dip 1 Popsicle.)
• Working swiftly, remove a tray (containing five popsicles) from the fridge, dip a popsicle in the white chocolate liquid, and then sprinkle the crumb coating all over. Finish coating the rest of the four popsicles, and put the tray in the freezer.
• After that, coat the second set of 5 popsicles with the chocolate liquid & crumbs. Return to the freezer to set for an hour or until serving time.
Nutrition Facts
Crunchy Strawberry Popsicles
Serves: 8-10 Popsicles
Amount Per Serving:

1 Popsicle

Calories

466

% Daily Value*
Total Fat

17.71 g

27.2%
Saturated Fat
0
Trans Fat
Cholesterol

0 mg

0
Sodium

72 mg

3%
Total Carbohydrate

74.92 g

25%
Dietary Fiber

4.3 g

17.2%
Sugars

59.71 g

Protein

7.67 g
Vitamin A

197 IU

Vitamin C

19 mg

Calcium

122 mg

Iron

1.76 mg
* Percent Daily Values are based on a 2,000 calorie diet. Your daily values may be higher or lower depending on your calorie needs.
© 2022 Copyright: DrDina.ca All rights reserved.
Relish the popsicles along with your kids at any hour of the day as desired!
I hope you and your kids love this dessert as much as we do!
Enjoy!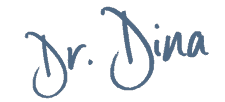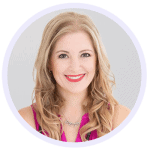 Written By: Dr. Dina Kulik, MD, FRCPC, PEM
Dina is a wife, mother of 4, and adrenaline junky. She loves to share children's health information from her professional and personal experience. More About Dr Dina.