Baby First Food – A Homemade Recipe
Baby first food – what to feed our babies first isn't always so obvious.
When I had my first son, I purchased store-bought cereals. I assumed this was the best first food for baby. But my son did not like them, so I tried a sample. They tasted awful! I looked into the nutritional information a bit and realized that they don't even have much nutritional value. Yes, they have extra iron added in, but when introducing him to cereal at 4 months, I was still breastfeeding and my son's iron stores were fine (they start to decrease at 6 months or so). In addition, I began offering my son iron-containing foods like proteins, beans and lentils around the same time I introduced cereal, so I was not concerned about iron supplementation.
When my second son was ready to start solids, I decided to make my own cereal. It was so easy, I now recommend that my patients and friends do the same. Feeding baby solids is meant to be a fun and nurturing experience for parents, and I found making my own added to this joy.
Easy baby cereal recipe
Start with a grain. I have done this with rice, wheat bran, oatmeal, millet and other grains. Place some in a blender or food processor and pulse. This will grind it into a fine powder, just like the boxed cereals.
Next, take 1/4 cup of the grain to 2 cups of water. You can also double the recipe. Bring these to a boil, then reduce the heat and simmer for 7-10 minutes. This will make a lot of cereal for your baby. You can freeze the meals in individual portions as you do with other foods like vegetables and fruits.
Once you have the grain, you can spice it up by adding fruits and spices like cinnamon.
That's it, no muss, no fuss and no difficulty. Now you know exactly what your baby is eating, free of preservatives and additives.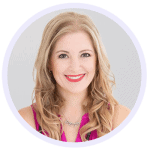 Written By: Dr. Dina Kulik, MD, FRCPC, PEM
Dina is a wife, mother of 4, and adrenaline junky. She loves to share children's health information from her professional and personal experience. More About Dr Dina.