Jump to recipe
Healthy Oatmeal Raisin Cookies!
This healthy recipe for oatmeal cookies is an incredible kids' dessert!
We know that fiber and a diet low in sugar play a critical role in kid's nutrition. Therefore, this kids recipe is prepared with ingredients full of healthy fiber and includes only natural sweeteners. We love a good recipe for healthy cookies!
These delicious oatmeal cookies have a scrumptious chewy texture with hidden tasty bits of nuts, carrots, & coconut. The natural sweetness of honey & raisins work wonderfully in flavoring the cookie. After all, if it's not sweet, kids might not even taste it. They are a great healthy recipe for picky eaters!
Switching the all-purpose flour with oats & whole wheat flour boosts satiety. This fiber also helps to decrease the risk of kids developing obesity and Type 2 diabetes. Carrots pack in vitamins and are an immunity booster food, while raisins provide necessary calcium and potassium.
Healthy Oatmeal Cookies

Ingredients
• ½ cup quick oats
• ½ cup whole wheat flour
• ½ tsp baking powder
• ½ tsp ground cinnamon
• A pinch of cardamom powder
• ½ cup carrot (peeled & grated)
• ¼ cup fresh coconut (shredded)
• 2/3 cup mix of raisins & chopped nuts (as per your kid's preference)
• 4 tbsp coconut oil
• 3 tablespoons of honey
Instructions
Firstly, set the oven to preheat at 375° F (or 190° C). Also, ready a baking sheet by lining it with parchment or foil paper.
In a mixing bowl, add quick oats, whole wheat flour, baking powder, ground cinnamon, & cardamom powder. Mix well.
Now, stir in the grated carrots, shredded coconut, raisins, & chopped nuts.
Next, warm the coconut oil & honey slightly to get a melted thin consistency. Pour this mixture into the mixing bowl and combine nicely to get sticky cookie dough.
Take 1 tablespoon of the cookie dough, roughly shape it into a ball, and press to flatten into a half/quarter-inch thick raw cookie. Place it on the lined baking sheet.
Shape & flatten the remaining cookie dough similarly. When laying the cookies on the baking sheet, maintain an inch gap between them.
Put the baking sheet in the preheated oven. Bake for 15-18 minutes at 375° F or till the edges turn golden.
Lastly, let the oatmeal cookies cool on the baking sheet for a few minutes before serving.
Notes
To bind the cookie dough better, you may use a beaten egg. If the dough seems too dry, you can add a little more melted coconut oil, or honey, or 1-2 tablespoons of apple sauce.

Nutrition Facts
Healthy Oatmeal Cookies
Serves: 20 cookies
Amount Per Serving:

1 cookie

Calories

65

% Daily Value*
Total Fat

4.16 g.

6.4%
Saturated Fat

0 g.

0
Trans Fat

0 g.

Cholesterol

0 mg.

0
Sodium

3 mg.

0.1%
Total Carbohydrate

6.85 g.

2.3%
Dietary Fiber

0.9 g.

3.6%
Sugars

2.87 g.

Protein

0.85 g.
Vitamin A

461 IU.

Vitamin C

0.2 mg.

Calcium

10 mg.

Iron

0.29 mg.
* Percent Daily Values are based on a 2,000 calorie diet. Your daily values may be higher or lower depending on your calorie needs.
© 2022 Copyright: DrDina.ca All rights reserved.
ENJOY!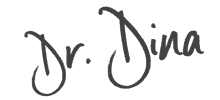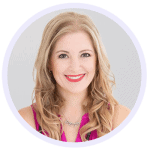 Written By: Dr. Dina Kulik, MD, FRCPC, PEM
Dina is a wife, mother of 4, and adrenaline junky. She loves to share children's health information from her professional and personal experience. More About Dr Dina.