Can kids get myopia from digital eyestrain?
During the pandemic, many students worldwide are spending far more time participating in virtual school. While virtual school allows our kids to continue to learn from the safety of their homes, it does raise concern for digital eyestrain and the development of myopia.
What is Myopia?
Myopia is a vision condition that hinders you from seeing objects clearly unless they are close to you. Some people call this being 'near-sighted.' In other words, you can see things close up but cannot see things that are farther away. People with myopia (me included!) can see objects near them, but objects farther away are blurry. It occurs when the shape of the eye causes light rays to bend (or 'refract') incorrectly, leading to the focusing of images we see in front of the retina instead of on your retina. The condition results in a mismatch between the eye focusing power and the length of the eyeball, creating blurry images.
Research shows that severe myopia can lead to other eye problems such as retinal detachment and glaucoma. However, the risks can be prevented.
With the increased time in virtual school, you can help your kid practice good eye habits to prevent the risks of myopia. Although wearing glasses prescribed for computer use can reduce the risk of myopia, other lifestyle habits can lead to a healthy eye.
Here are tips to help your kid prevent digital eyestrain and improve eyestrain relief.
Encourage the kids to spend time outdoors
With virtual learning, your kid can engage in lessons from any place. Many prefer staying indoors most of the time. Do you know that going outdoor is vital in enhancing the performance of your kids' eyes? The outdoor light regulates dopamine, a hormone in the retina that controls the growth of the eye. Thus, it is good to encourage your kids to have more outdoor time. I also encourage kids' exercise outside too!
Try to Use Large Screens
The screen size will help determine the health of your child's eyes. A small screen will force your kid's eyes to strain to focus. That's why it is good to invest in a big laptop or a computer instead of using a phone or a tablet when possible. When it comes to screen positioning, encourage your kid to keep the screen at least 2 feet away from their face.
Check the Screen Lighting and Reduce Glare
Bright lighting is the leading cause of digital eyestrain. It leads to eye strain, making it difficult for your kids to see objects on the screen. Thus, it is good to lower the brightness of the computer or laptop to reduce the reflection. Also, it is good to turn off some overhead lights such as fluorescent when using the computer. You can consider an adjustable desk light if you must use a lighting source.
Take Eye Breaks
Staring too much on the screen can contribute to dry eyes. But blinking produces tears that moisten and refreshes the eyes. Do you know that taking breaks and moving your eyes around can help create tears and reduce tension in the muscles behind the eyes? Looking around every 20 minutes can help in eyestrain relief.
Eyestrain Relief from Food?
Foods with omega-3 fatty acids such as fish oil help in eyestrain relief. Chat with your healthcare provider to review your child's diet to see if they suggest a supplement.
Please review your child's eye health with their eye-care provider or optometrist.
It is good to have regular eye exams to assess for eye conditions such as myopia. If your child experiences headaches, irritated eyes, dry eyes, or pain in the eyes, it is good to schedule an eye exam with your clinician.
FAQ
Q: What is myopia?
A: Myopia is an eye condition that prevents you from seeing objects clearly unless they are close. It is otherwise known as being 'near-sighted.' myopia is caused by a mismatch between the focusing power of the eye and the shape of the eye, as light rays bend incorrectly, leading to images being focused in front of the retina instead of on the retina, creating blurry images.
Q: How do I prevent digital eyestrain from Virtual School?
A: It is advisable to take eye breaks every 20 min to look around the room and avoid staring at the screen all day. Getting some fresh air and kids' exercise outside can help provide eyestrain relief. Decrease brightness and glare on the screen and use the largest screen you can to minimize digital eye strain.
Q: What foods can help with eyestrain relief?
A: Ensure your child has enough Omega-3 fatty acids in their diet, or consider an omega-3 supplement. Review your child's diet with your healthcare provider.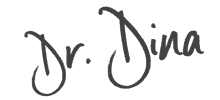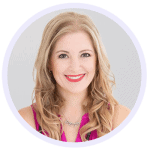 Written By: Dr. Dina Kulik, MD, FRCPC, PEM
Dina is a wife, mother of 4, and adrenaline junky. She loves to share children's health information from her professional and personal experience. More About Dr Dina.