Water safety for kids
It is finally nice out and that means we'll be heading outside more with the kids. Public pools, lakes and splash parks abound. However, over 1,000 kids die each year by drowning in North America. Most drownings occur in home swimming pools. Drowning is the second leading cause of death in people 5-24 years of age! What is the best strategy for keeping your kids safe around water?
If boating, ensure that the driver has consumed no alcohol. Most boating accidents are related to alcohol consumption.
Supervision
Step one is to provide constant supervision around water. Any form of water requires your watchful eyes, even the bathtub and a familiar pool or lake. Young children can drown in less than 2 inches of water! Think of all the places around your home that have 2 inches of water. Even the toilet and inflatable pools are risks. Caregivers should remain within arm's reach of their child while they are in water.
Teach your child to swim
Swimming lessons for kids are not foolproof – many children that die from drowning knew how to swim. But a few skills can make a difference. Remember, even children that know how to swim need to be supervised.
Life vests
If your child will be in water out of your home, please invest in a proper fitting, safety-approved life vest. Match your child's age and size to available vests and ensure a snug fit. If your child is younger than age five, ensure the vest straps between the legs to prevent the vest from slipping over the head. A head support is required as well. Water wings are not protective against drowning.
Water Temperature
Water for swimming should be above 70°F (20°C) and below 86°F (30°C). If your child feels too cold or warm, consider spending time out of the water. Children are not able to regulate body temperature as easily as adults, and may experience hypo or hyperthermia more quickly than you expect.
In the bath – Home Safety
NEVER LEAVE A CHILD UNATTENDED IN THE BATH OR BATHROOM. Ensure your child does not have access to hair dryers or electrical devices.
Ensure your hot water heater thermostat is set below 120°F (49°C). Hot water can burn your child in mere seconds. In fact, water that is 140°F (60°C) can give a third-degree burn (a severe, deep burn requiring significant treatment) in less than 3 seconds.
Pools at Home
Having a pool at home is a luxury that many dream of. But having a home pool comes with lots of responsibility. Whether it is regulated in your municipality or not, please invest in a secure fence around your pool. This will keep your children and the neighborhood children safe. Gates should be self-closing and self-latching. The latch should be inaccessible to a child. Fences should stand at least 4 feet tall with slats less than 4 inches apart to prevent a small child from squeezing in.
Teach your Child
Education is power. Discuss water safety with your child regularly. Talk about dangers around your home and how to best avoid them. Teach them that water is fun but should be respected.
At the Beach, Lake or Ponds
Never let your child swim alone. Ensure your child knows that a natural body of water is different than a pool. There is less visibility and other hazards, such as currents and rocks. Make sure your child is wearing foot protection. Speak to the lifeguard about existing water conditions. Teach your child about riptides and undertows and how to swim parallel to the shore if they get caught. Remind children about jellyfish stings and how to recognize when a jellyfish is close-by.
If boating, ensure that the driver has consumed no alcohol. Most boating accidents are related to alcohol consumption.
Ensure you practice sun safety for kids, and apply sunblock 30-60 minutes before outdoor activity and reapply every 30 minutes if in the water. Long sleeve UV shirts and hats help too. For more on travel with children, including sun safety, click here)
I hope you and your kids will continue to have plenty of water fun this summer, but please do so safely!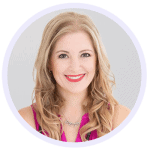 Written By: Dr. Dina Kulik, MD, FRCPC, PEM
Dina is a wife, mother of 4, and adrenaline junky. She loves to share children's health information from her professional and personal experience. More About Dr Dina.