Starting Solids to Prevent Food Allergies
In 2019, the Canadian Pediatric Society released updated recommendations about introducing common food allergens to babies. Research shows us that to help prevent the development of food allergy in babies, parents can offer non-choking forms of foods with common allergens (such as peanut and egg) between 4 and 6 months of age. This early introduction of allergens is an effective way to prevent the development of food allergy infants.
This is a big changed from previous advice regarding the introduction of allergens and solid food in general in a baby's diet.
Most babies are eager and ready to start solid food before six months of age. Signs of developmental readiness include interest in watching you eat, leaning towards you when you are eating, trying to grab your utensil, and the ability to hold their head up and sit with support in an upright position. With your healthcare provider's support and guidance, most babies can begin to experiment with solid foods, as a secondary source of nutrition to breast milk or formula, after four months of age.
Here are some simple guidelines for starting solids for food allergy prevention
Start offering solids as early as four months of age!
Try to introduce as many allergens as you can between 4-6 months of age.
Once you introduce the allergen, maintain them in the diet regularly!
Peanut
You can offer on a spoon to lick off or dilute with some water.
Can dilute with warm water if the texture is too thick or sticky, or mix with fruit purées.
Evidence suggests giving two teaspoons three times per week for allergy protection.
Eggs
Many parents think we need to separate the yolk and the egg white. There is no reason to do so.
Scrambled egg is the easiest way to introduce or hard boil and mash with a fork.
Can dilute the scrambled or hard-boiled egg with breast milk, formula, or fruit or vegetable puree.
Milk
If your baby regularly drinks formula, this counts as milk exposure (as long as it's
regular milk formula, not a hydrolyzed formula, not the brand Good Start which only contains whey and not casein.)
Or offer yogurt or shredded cheese or pieces of cheese.
Some baby cereal contain skim milk powder, which counts as exposure.
Do not feed baby actual homo milk to drink until the baby is older (at least nine months).
Tree nuts
Includes almond, Brazil nut, cashew, hazelnut, pecan, pistachio, walnut, Macadamia nut, pine nut (technically a seed but still introduce it).
Offer to the baby as nut butter or ground into crumbs or flour and mix it with cereals or fruit or vegetable purees.
Once you do them each individually a few times, you can buy mixed nut butters to make it easier!
The most important ones to prioritize: cashew, hazelnut, and walnut, as these are the
most allergenic
Cashew 'covers' you for pistachio since they are sister nuts
Walnut 'covers' you for pecan since they are sister nuts
Some mixed nut butters:

Costco nut and seed butter (popular brand, but beware it does not include walnut or pecan)
Trader Joe's mixed nut butter
Nuttso
Upaya Naturals extreme nut butter (expensive brand, but contains every tree nut)
Sesame
Tahini or hummus (which contains tahini) is the easiest way to introduce
Beware: some kids get contact baby rash from hummus because of the lemon juice and garlic.
Beware that just eating sesame seeds (e.g., on bread) does not count as sufficient sesame exposure as there is not enough sesame protein!
Sesame oil also doesn't count as sufficient exposure.
Wheat
For example, wheat cereal, bread, or other products made with flour.
Note: 'oat cereal' or 'barley cereal' does not count as wheat.
It needs to be real wheat!
Soy
Easy to find products include tofu or edamame
Can mush with a fork, or offer small pieces, or offer purees.
Note "soy lecithin" or "soy sauce" doesn't count as sufficient soy exposure.
Fish
Clearly, you can't introduce every single fish, so we usually suggest salmon, tuna and a white fish (such as cod or halibut)
Can fork mash or offer small pieces.
Shellfish
Challenging to try every single shellfish
Try to do at least one crustacean (such as shrimp, crab, or lobster) and at least one mollusk (such as scallop or clam)
Others
Not in the top allergen list, but we usually try to offer these foods early:
Mustard
Sunflower butter
Coconut
Legumes (lentil, chickpea, green pea, beans)
#YouGotThis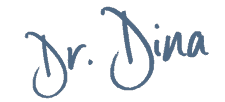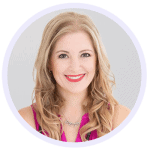 Written By: Dr. Dina Kulik, MD, FRCPC, PEM
Dina is a wife, mother of 4, and adrenaline junky. She loves to share children's health information from her professional and personal experience. More About Dr Dina.