Picky Eating Kids & Strategies
Picky eating kids can be a challenge for parents. My kids are both toddlers and picky eating is peaking. The question on the mind of many parents of toddlers is, 'how can I get my picky eater to eat a wider variety of foods?' This is a daily struggle at home and a daily topic of conversation in the office between my patients and I.
Some nutrition experts feel they are expressing concern over food they don't trust or find unfamiliar.
Picky Eaters and Control
Picky eaters are trying to exert control over their environment. Some nutrition experts feel they are expressing concern over food they don't trust or find unfamiliar. It can take 8-10 presentations of a new food before a child feels comfortable enough to try it. As frustrating as this is, it is normal.
Here are some suggestions on how to get your child to try a new food:
Present only one new food at a time – too much can be overwhelming
Offer new foods only when your child is well rested and hungry
Offer new foods alongside or mixed into favourite foods
Eat the food with your child – imitation will often lead your child to try something new
Eat as a family – there is a lot to be said for the social experience of eating
Have your child help prepare the food
Display the food in a fun way – cut the food into shapes or play a game to encourage your child to try it
Don't offer too much fluid at the same time. Filling up on milk or juice will decrease your child's appetite
Limit snacks to nutritiously dense foods such as fruits, vegetables, dairy and whole grains. If your chid is full on cookies there is nowhere for the new food to go.
Don't ban sweets entirely, as this will often lead to binging
Avoid sugary and

caffeine filled drinks 
Read more on picky eaters by nutritionist Aviva Allen.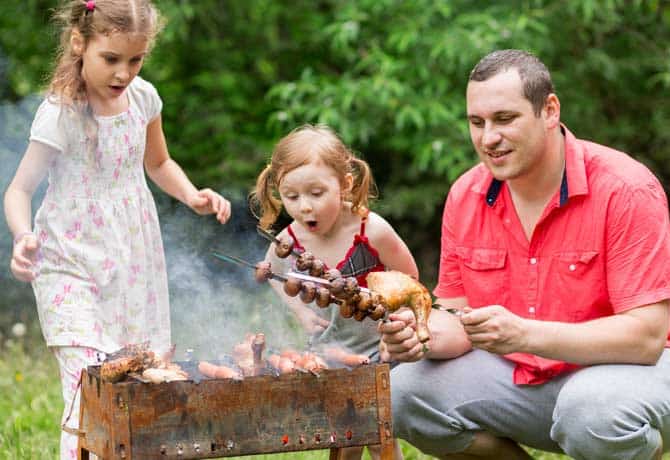 Do NOT use this Website for medical emergencies.
If you have a medical emergency, call a physician or qualified healthcare provider, or CALL 911 immediately. Under no circumstances should you attempt self-treatment based on anything you have seen or read on this Website. Always seek the advice of your physician or other licensed and qualified health provider in your jurisdiction concerning any questions you may have regarding any information obtained from this Website and any medical condition you believe may be relevant to you or to someone else. Never disregard professional medical advice or delay in seeking it because of something you have read on this Website.