[2] Simple Skin Care for Moms this Fall
Simple Skin Care and My Beauty Fall Must Have's
Using simple skin care, the fall is the perfect time to revitalize from the summer sun, and prepare for the winter cold and upcoming holiday parties. Take time this fall to address your beauty regimen concerns, reflect on products and FALL in love with your beauty routine this year! My Top beauty products for this FALL:
SKIN
The key here is simple skin care – Recently, I received a sample of Ibuki Purifying cleanser by Shiseido and fell in LOVE. It is a gentle cream that foams instantly and easily to gently exfoliate and cleanse while removing any build up and all impurities. Gentle enough to use every day, I find it is a great change to add brightness while improving my skins texture.
BODY
Keep your summer glow! I've got two all time favorite products which can be used during any season but is especially great to prolong your summer tan.
WEEKLY: St. Tropez Bronzing Mousse. Apply to freshly exfoliated skin in circular motion with their Applicator mitt. This product does not streak, and fades evenly and gently.
EVERY OTHER DAY: After showering, apply Gradual Tan body moisturizer. Maintain your glow with this tinted moisturizer, while nourishing your skin. I prefer to do this every other day because I like to switch it up with a deeper moisturizing cream in between. With both of these products in your arsenal, you can easily maintain your summer glow for all your upcoming holiday functions!
HAIR
OLAPLEX. For any of you who have already experienced the Olaplaex treatment options you will know it is an instant game changer. Nourish your hair from the summer heat while adding extreme shine, moisture and instant repair.
NAILS
Summer is ending, but it doesn't mean you can't still feel bright and happy. It is proven painted nails and toes put you in a better mood! Extend your mani/pedi longevity with my all time FAV polish line. OPI Infinite shine. Dries instantly, instant removal without soaking/wrapping in polish remover, with the same "Shellac" hardness and longevity without any UV. NOTHING last on my nails that are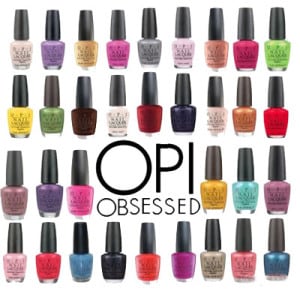 always in water, but I get a great last with this line! Get the most out of your polish for all your upcoming events without the excess UV exposure.
MY FAV FALL COLOURS:
St. Mark's the spot
Rentless Ruby
Never Give up
Staying Neutral
Coca-Cola
SKIN
I LOVE BB Cream! Again, simple skin care applies here – not only does it act as an all-in-one on the go product providing an instant glow with nourishing ingredients, but it also provides a foundation coverage. It is the one cosmetic item I can not live without (besides my mascara of course!)
For a lighter coverage: All-in-one BB cream by The Body Shop
For a heavier coverage: Marcelle BB Cream
Wishing you a fabulous Fall!

• Reflect on upcoming season beauty goals
• Experiment with new products
• Create a manicure regiment
• Begin using moisture-enriched products


Do NOT use this Website for medical emergencies.
If you have a medical emergency, call a physician or qualified healthcare provider, or CALL 911 immediately. Under no circumstances should you attempt self-treatment based on anything you have seen or read on this Website. Always seek the advice of your physician or other licensed and qualified health provider in your jurisdiction concerning any questions you may have regarding any information obtained from this Website and any medical condition you believe may be relevant to you or to someone else. Never disregard professional medical advice or delay in seeking it because of something you have read on this Website.