Last minute shopping? .. Here Are a Few Great Toy Options
It's that time of year again, and we have all begun thinking about what amazing gifts we can get for our children this holiday.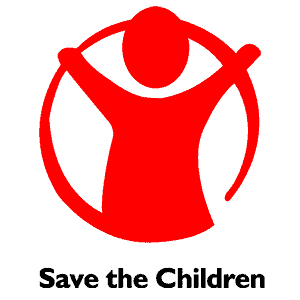 I have to be honest; we don't give our kids many gifts. Our holiday tradition is to support charities such as Save the Children, where we sponsor children around the world. Each year we meet as a family and discuss what 'extras' we want to provide these families with. This year our kids decided to give them extra schoolbooks, blankets and sporting equipment. My boys get so excited to receive letters from these children, and I hope I am teaching them some amazing lessons about what other kids face in other areas, and valuing what we have in life.
We do however accumulate quite a few toys each year (from birthdays, friends and family), that we 'gift' them for holidays. I want to share some of my favorites for this Holiday; these toys our kids love and can't get enough of.
VTech® Go! Go! Smart Wheels
This is my kids' ultimate favorite toy this year. This speedway consists of 4.5 feet of interchangeable tracks and it features a stunt ramp, an elevator, movable gears, starting flags and track switches that are all triggered by the RC race car. Kids use the remote control to get the car to zip around the track. The best part – all of my kids (age 1-5 years) can play with it. Not many toys can do that!
VTech Go! Go! Smart Wheels Ultimate Amazement Park Playset
Kidizoom® Action Cam
My kids love to steal my iphone or EOS camera to capture life's moments. This summer my middle son, then 2 years old, stole my phone and took it with him in his wagon, capturing the ride. The Kidizoom does exactly this! It captures their outdoor and underwater adventures with videos and photos! It comes with mounts for a bike or scooter and a waterproof case for underwater fun. We have used the camera mounted on my kids' helmets when they were riding their bike, in their stroller or on their scooters. Can't wait to take it underwater this summer! It has been dropped a hundred times, and has withstood the test with three young, rambunctious boys! It is a great way to get your kids active, as they run around and film their fun.
VTech Kidizoom Action Cam, Yellow/Black
VTech®'s Kidizoom® Smartwatch DX
Our friends who got us the Action Cam thought they best get the Smartwatch as well, in case one child bonded with the Cam more. In fact, both the older boys love both! My husband wears a FitBit and the older boys love to see how many steps he has taken each day. This watch is their own version.
The Smartwatch allows the kids to take pictures, play games, and learn how to tell time. We don't allow our children much screen time, but love that they can practice their math skills with simple addition, subtraction, multiplication and division problems. My favorite part – the Smartwatch has a pedometer for active children so they too can track their activity levels and compete against dad.
VTECH Kidizoom Smartwatch DX, Midnight Blue
Hugginz Musical Plushies
There are several plush animal toys that calm and soothe a baby with music. We have some others too. But when we were given this one after the birth of our baby, Jason, it brought up some nostalgia for me. This toy is so simple and reminds me of my toys growing up. The Hugginz Musical Plushies heirloom style with a classic pull-string mechanism allows Jason to start the soothing lullaby by simply pulling on the plush star. Dylan, our eldest, has taken a liking to it and asks to sleep with it each night. Simple is sometimes better.
Musical Plushies
SuperMax the Turtle
Like many 3 year olds, Ryan has become afraid of the dark. We have tried many a nightlight and clocks, to no avail. Nightmares were getting the better of him, and leading to many wake ups for us too. We found SuperMax and we are sleeping better! SuperMax is a unique nightlight designed specifically to help all children feel strong and calm wherever they are. As a pediatrician, I especially love that it was designed by an incredible little boy who is battling brain cancer, and a portion of the proceeds are donated to the MaxLove Project, to help other children fighting cancer. It is small and projects stars on the ceiling in fun colors and makes Ryan feel safe and secure. It is easy to clean and small enough to take anywhere he sleeps. It has an auto shut off timer to ensure he is sleeping in darkness, but he can turn it on if he awakens.
Wonky
One of my favorite games growing up was Jenga. We have brought it out for the kids to play but their fine motor skills are not yet up to par to be competitive. Wonky is a great kids version. This game involves building a wobbly tower with odd shaped blocks. Like Jenga in reverse. The kids love trying to get their brother's tower to topple.
Wonky Crazy Cubes
What are your kids' favorite toys this season?
Would love to learn about more amazing options for our kids and yours!